Tips for smallmouth bass fishing

in Ontario, Canada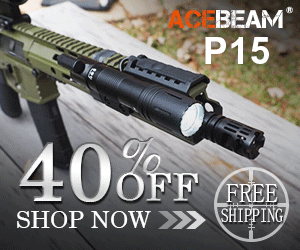 Smallmouth bass can be found in Ontario's Great Lakes, the glacial lakes of the Canadian Shield, and in many rivers, creeks, and lakes in this beautiful Canadian province.
The largemouth bass is commonly found in warmer bodies of water with shallow cover, usually comprised of fallen timber and weeds or stone outcrops. Some of the lakes with mixed habitats result in the largemouth region intersecting and co-mingling with that of smallmouth, making for various fishing opportunities.
In Ontario, smallmouth bass fishing is usually optimized in more open water. You can utilize light to medium-action six to ten-pound test lines and usually a six-foot spinning rod. The fly fisherman will also find smallmouth bass eager to attack top-water poppers or minnow-shaped ribbons in a shallow water setting.
During the Canadian summer, deep underwater points, submerged islands, rocky shoals, and weed bed edges are the prime locations to snag these agile and spectacular fighting species of bass.

Ontario smallmouth bass fishing is somewhat unique compared to other bass fishing settings. In the rugged Northern Ontario lakes and rivers where some of the best medal smallmouth bass fishing can be experienced, smallmouths favor the unsteady clear lakes with little plant life and congregate in shoreline rocks and points. But don't limit your fishing to the shoreline, as some prize catches can be had in the deeper water.
To experience the tremendous remote areas, you can charter with Wilderness Air and fly into your exclusive lake. You can bunk in a deluxe outpost cabin, which is very well maintained and comfortable. Wilderness Air charters are one of the best ways to experience the Ontario smallmouth bass fishing challenge!
Smallmouth bass derived their name from the anatomical fact that the rear end of the lower jaw does not extend past the eye, while the lower part of the jaw of a largemouth does. A low notch linking the dorsal fins to the body resembles a series of dark, broken bars.
The smallmouth bass typically matures between the ages of roughly two and four years and often has a life span of over ten years. On a light line, the Ontario smallmouth bass is a fierce competitor and, pound for pound, one of the best battles in Canadian angling. First-time bass fishermen are always shocked by the dramatic and frequent jumps coupled with the powerful ability to dive quickly to great depths. That's how bass fishing becomes a habit and compulsion that is hard to give up and why bass fishermen keep migrating back to Ontario for return visits. After battling one of these determined creatures, the average fisherman is always surprised to find that the average length for a smallmouth ranges between only ten and about twenty inches. The Canadian record for the biggest smallmouth bass caught in Ontario is a little over ten pounds.
Regarding the better lures to use, crawling spinnerbaits or retrieving shallow-running crankbaits along the sub-merged weed patches are very effective. Both species of bass found in deeper water are attracted to diving crankbaits. Largemouth techniques employed in most other locations are also effective in Ontario. Tactics vary from flip-and-pitch styles used in the shallow weed beds, docks, and stumps, to the exciting top-water stroke on jerk baits, poppers, and hovering plastic worms.
If you have never fished for smallmouth in Ontario, there are a few points to remember.
Remember that Ontario smallmouth bass fishing differs slightly from the largemouth bass experience. If you are used to fishing largemouth primarily in weed beds, you will find the smallmouth bass would rather hide out where the rock ledges drop suddenly. The popular baits are crawfish, minnow, leeches, and hellgrammites. You will likely succeed using anything resembling a minnow, such as plastic worms or flag flies.
Also, when fishing for Ontario smallmouth bass, you will usually find schools of fish about the same size, so if you are not satisfied with the size of fish taken from a given location, you should probably move on to a new spot. If you are releasing live bait from your boat, use as many lines as is permissible.
The season from the middle of June through to the fall is the best time to plan your trip to Ontario. In the early part of the season, the smallmouths are often found on the shallower beds, and by fall, they are found in the 10 to 20-foot more bottomless glasses of water. You should group rattletraps, cranks, and jigs at that time and float a marker buoy to mark the school area.
Try it once, and I guarantee you will be telling your friends and planning a return trip next season to Ontario, Canada.
Other Projects
Subscribe
Subscribing will enable you to get regular notifications about new postings...
Check out the Survival Gear from Atlanta Cutlery Corp today
Recent posts