One Fun Day Fishing with

Grandchildren.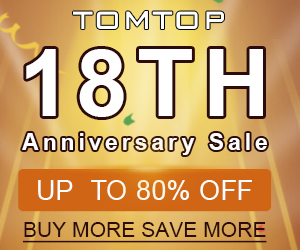 It was a beautiful early summer day sitting on the bank of Cherokee Reservoir in NE Tennessee. My wife and I decided it would be fun to take the Grandchildren fishing at the local Lakeside park. We picked up some worms and off we went without even a second thought. I love to fish and since I lost my right leg due to complications of Diabetes, I hadn't been. Being away from my gear and the water for a year can be very depressing. But this particular day, I call my HAPPY DAY. "WOOHOO, I'm going fishing!"
My gear at the moment includes, One 6'6" Berkley Fusion. Med-Heavy Action Rod and Reel with 20lb fishing line. One 6'6" Zebco Roam, Med-Light Action Rod and Reel with 10lb fishing line and Two Zebco 5' Hot cast (Neon) Rods, One with a Zebco 33 micro Reel with 6lb fishing line and the other with a Zebco 202 Reel with 6lb fishing line.
As we neared the water, my 5 yr old Grandson kept saying; "I can't wait to go fishing." He must have stated that a dozen times or more in the 3 mile trip to the park. When we got to the park and got settled in, I set the pole he was using (Zebco 33 Micro) up with a size #2 hook and a Red Worm. I showed him how to cast just one time and he was going. He would cast it out, laugh then reel it back in.
He can go through the worms I tell ya. The second time he came back to get a worm put on his hook, I tried to explain to him that he needed to leave it out when he cast, but he explained he kept getting bites and was checking to see if the worm was still on the hook. He didn't want to loose it without a fish(ha ha). It amazed me at how easy it was for him to use that Zebco 33 reel. He sure gave it a workout that day.
My 10 yr old Granddaughter is a different story. She is a fisher but she will not touch a worm at all. I set her up with the Zebco 202 reel and a size #2 hook also. I set her float so she was fishing at a depth of 2'. I cast her line out the first time for her and she had a catch (a little 5" sunfish) within a couple of minutes. I took it off her line and put it back in the water. I wanted to use it for some catfish bait but she wouldn't hear of it. Now she was fishing right next to her brother and she caught 5 little sunfish in an hours time while her brother caught a stick. (ha ha)
I love spending time with the Grandkids and teaching them things that will brighten their days. I didn't get the chance to even get my line in the water due to being busy with the children lines. I had a blast fixing their setups so they could continue to fish. My wife said that was a new side of me she hadn't seen before, she was surprised I had the patience to keep helping the younguns out.
Neither one of the Children even touched a fish that day. Both of them kept stating that they had a fun day. " I didn't know it was THAT fun" is all my Grandson would say. "I like to throw the worm out in the water" is what my Grandson told me. "How did you learn to fish?" he asked. "That's a long story" I told him. "I'll tell you about it after we get cleaned up," "Ok?" I asked. He agreed telling me, "You smell like a fish PopPop!" Leave it to children.
After getting home, cleaning the gear and taking a shower, I had warmed up some coffee and sat down at the kitchen table when my Grandson asked again, "How did you learn to fish PopPop?" My reply was the same as it is about nearly everything I'm asked, no matter the subject. "Everything I learned about Fishing, (etc), I learned by accident." Then I started telling him my story.
You know that Fishing is a sport of peaceful pleasure, relaxation, patience, extreme frustration, and excitement all in one. It doesn't matter if you are sitting on the bank of a creek, river, lake, or if you're in a boat, parked in your favorite spot on the water. Every sense you have will be working at full steam nearly every time you pick up your fishing gear. My PopPop (Red) use to take me fishing when I was a little boy. We would go out to Oceanside in New Jersey and fish in the Ocean. "I would always catch a Blowfish and it would swell up to the size of a football" I told him. "How do they do that?" He asked. I explained that when a Blowfish gets scared they swell up to make themselves look bigger so other bigger fish will not try to eat them. PopPop Red never caught anything that I remember and I realize now he was to busy taking care of making sure I had fun fishing. Red would take me down to the Delaware River at times so we could river fish. He always caught something there and he would show me how to setup my rig and even though I didn't like to touch worms he would have me bait my hook at least one time while we were there.
I continued to tell my Grandson about the times my PopPop would take me fishing and show me different things about the sport. I remember how much fun I had casting the line out and reeling it back in so I could do it again. I really miss my Granddad at times. I always think of him especially while I'm fishing. I'll make a mistake and as soon as I do, I remember Red told me not to do that.
Other Projects

Subscribe
Subscribing will enable you to get regular notifications about new postings...
Recent posts